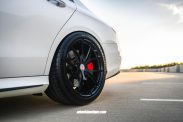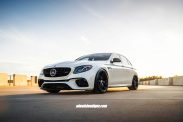 Mercedes W213 E63 AMG on HRE P101
---
If you'd like to request a quote for the products you see on this vehicle, please click the button below.
Or simply call us during our business hours at 1-866-519-4335. Thank you.
More information about:
Mercedes W213 E63 AMG on HRE P101
---
Gallery Description
Finish: Satin Black
Size: 20″x9.5″ || 20″x10.5″
Tires: Michelin Pilot Sport 4S
Tire Size: 275/35/20 || 295/30/20
Alex Bellus Photography
Related Galleries
Call 786.249.0127 for questions or support.